TIG rod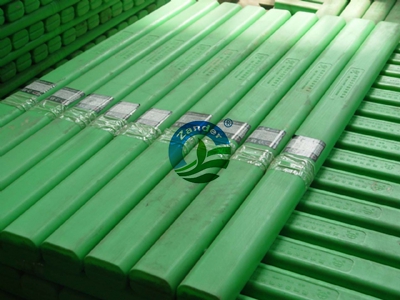 Argon arc welding wire welding wire for welding
Argon arc welding wire welding wire for welding
Item:
Argon arc welding wire er70s-6 tig welding wire
Equivalent Standard:
SFA/AWS A5.18 ER70S-6
EN13479 ISO14341-A G3SI1
EN13479 ISO14341-A G42 3 M21 3Si1/G 38 2 C1 3SI1
DIN 8559 Sg2
Diameter(mm):
1.6 mm 2.0 mm 2.4 mm
3.2 mm 4.0 mm
Chemical Composition:
C Si Mn S P Cu Other
0.1 0.85 1.47 0.015 0.01 0.1 <0.50%
Description:
Mig welding wire is a kind of mild steel copper coated welding wire, suitable for
100% CO2 and Argon& CO2 mixed gas protective welding with stable feasibility,
good welding seams, less spatters and excellent welding process properties.
It is a coppered low alloy steel wire with all position welding.
Used to weld ship building steel and equivalent mild steel or 550Mpa grade mild alloy steel, such as
vehicles, bridge-engineering, machine,engineering, steel structures, ship manufacture and trade container making
for semi-auto or automatic gas shielded welding.
Application:
Welding of carbon steel , low alloy steel
500MPa grade low alloy high intensity steel structures etc.
such as vehicle , building ; bridge , ship-building , pressure ves