S301 ER1100 welding wire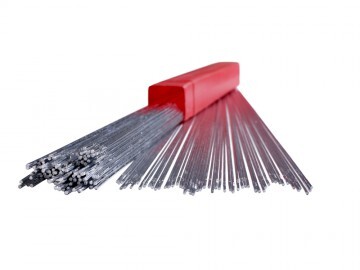 S301 ER1100 welding wire
S301 GB
ER1100 AWS
AWS Chemical Composition Requirements

Cu = 0.05 – 0.20

Al = 99.0 min

Mn = 0.05 max

Si + Fe = 0.95 max

Zn = 0.10 max

Be = 0.0003 max

Other = 0.05 each – 0.15 total
TIG welding wire dia:
1.6mm
2.0mm
2.4mm
3.0mm
3.2mm
4.0mm
The proper choice of aluminum filler metal mainly depends on the base metal properties to
be achieved and welding technique. Post weld cracking, corrosion resistance and behavior
under elevated temperature also need to be taken into consideration. Cracking usually can
be minimized by choosing a filler metal alloy of higher alloy content then the base metal.