0.9mm MIG Welding Wire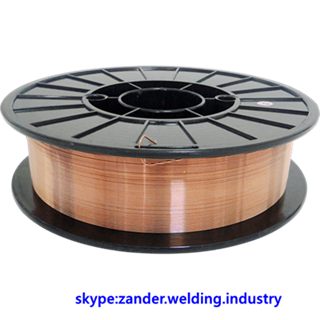 Welding Wire ER70S-6
30 lb Roll ER70S-6 .030" Mild Steel MIG Welding Wire Free Shipping!

Description:
ER70S-6 is a kind of mild steel copper coated welding wire , suitable for 100% CO2 and Argon & CO2 mixed gas protective
welding with stable feasibility , good welding seams , less spatters and excellent welding process properties.
Application:
Used to weld ship building steel ( A, B, D , E , A36 , D36 , E36 ) and equivalent mild steel or 550 Mpa grade mild alloy steel ,
such as container building , construction machine , railway construction , pressure vessel for semi-auto or automatic
gas shielded welding.