WY Tungsten Electrode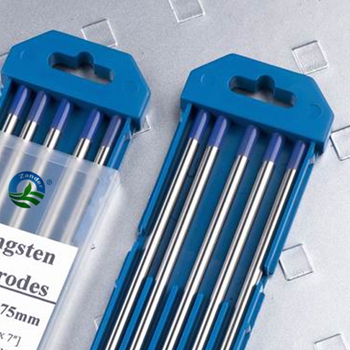 Yttrium- Tungsten Electrode
Yttrium- Tungsten Electrode
The Yttrium- Tungsten Electrode produces a slim arc when used in welding .With a high level of compression,
it has a bigger melting depth in medium and high current .It is mainly in the military, aviatic and astronautic industries.
Electrode name


Model

Intermingled materials

%
Intermingled
Quantity%

%
Other Intermingled
Quantity%

Tungsten

Color standard

钇钨电极Yttrium- Tungsten Electrode


WY20

YO2

1.80-2.20

<0.20

Remainder


blue
Why choose us zander brand welding wire and welding rod?
(1) Good quality with competitive price
(2) Free samples for test welding wire quality
(3) OEM packing accept
(4) Professional Severice
Our company policy is quality the first, with aim of establish
good and long time business with every customer.