AWS E71T-1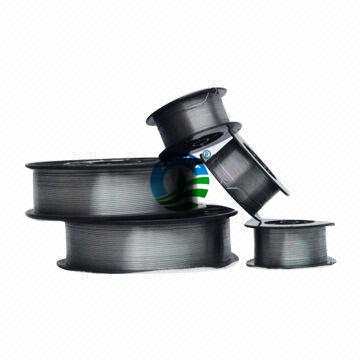 AWS E71T-1, E71T-1C, E71T-GS Flux Cored Wire
Instructions:Flux cored wire AWS A5.20 E71T-1
1.E71T-1 is formulated to deposit x-ray quality welds in flat, vertical up, horizontal, or overhead positions.
2.E71T-1 is designed for welding low carbon and mild steel, structural and pressure vessel grades.
3.E71T-1 flux core ingredients produce a fast freezing slag that facilitates out of position welds.
Bead contour is flat to
slightly convex. Slag is easy to remove and low spatter provides easy post weld cleaning.
Notes:
1.The oil stains and rust on the weldments should be cleared away.
2.Designed for welding with 100% CO2.
3.When welding, the gas flow rate is generally 20~25L/min.
Applications:
Better crack resistance, the defect rate is extremely low.
Suitable for important structure and high performance of weld crack demanding applications,
such as machinery manufacturing,
pressure vessel,shipbuilding,petrochemical,etc.
Standard

AWS A5.20 E71T-1

C %

Mn %

Si %

P %

S %

Cr %

Ni %

V%

≤0.18

≤1.75

≤ 0.90

≤ 0.03

≤ 0.03

-

-

-

Test result

0.052

1.40

0.42

0.019

0.011

-

-

-

Rm(Mpa)

ReL(Mpa)

A(%)

Akw(J)

≥375

490-660

22

-20°C

≥27
Packing:
Dia:0.8mm 0.9mm 1.0mm 1.2mm,
(Packing : 1kg/inner boxes, 20boxes/cartons=20kg,50cartons/pallet=1000kgs)
(Packing : 5kg/inner boxes, 4boxes/cartons=20kg, 50cartons/pallet=1000kgs )
(Packing : 15kg/carton,72cartons/pallet=1080kgs )
Why choose us zander brand welding wire and welding rod?
(1) Good quality with competitive price
(2) Free samples for test welding wire quality
(3) OEM packing accept
(4) Professional Severice
Our company policy is quality the first, with aim of establish
good and long time business with every customer.